A monument created as a "symbol of hope" for Ukraine has been unveiled in Liverpool as it prepares to host Eurovision on behalf of the country.
The Ukrainian Global Peace Monument, which stands 16ft (5m) tall, has been installed at Strawberry Field, the former children's home where John Lennon played as a child.
The work by 16-year-old Mexican artist Osbelit Garcia-Morales will be kept at the site until it can be moved to Ukraine to become a permanent monument when it is safe.
Major Kathy Versfeld, mission director for the Salvation Army-owned site said it invited visitors "to make a stand for peace, whoever they are, wherever they are".
Cast in aluminium, the statue depicts a man holding a book, a dove and the Ukrainian flag, with messages in keeping with Lennon's famous anti-war anthem Give Peace a Chance.
Lennon's sister, Julia Baird, was among those who gathered to see the monument unveiled at the site, which was made famous in The Beatles' 1967 single Strawberry Fields Forever.
The statue was created by Garcia-Morales after she was awarded the commission in 2022 by California-based artist coalition, the Global Peace Initiative.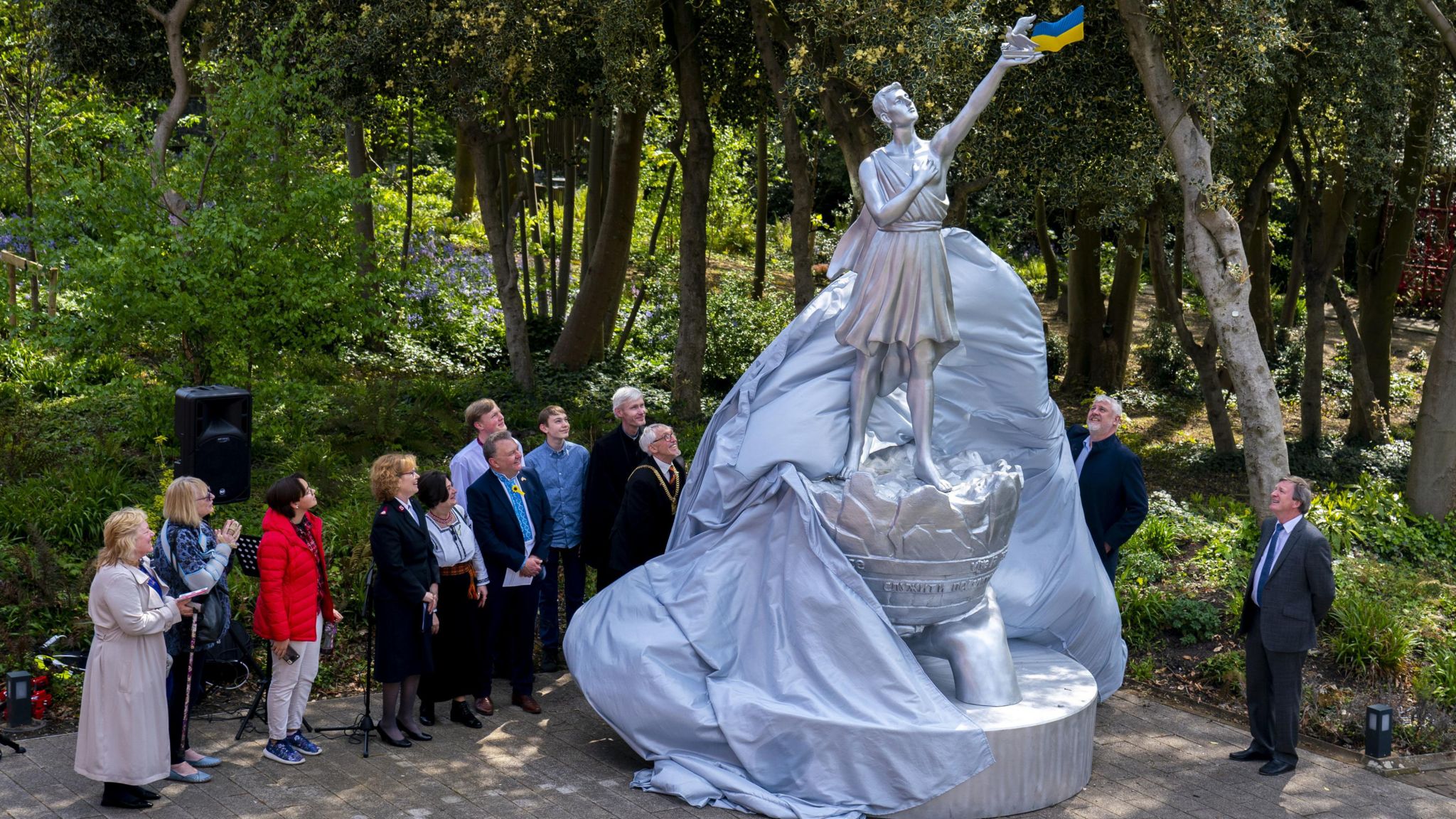 Mjr Versfeld said it was "a beautiful new symbol of hope for Ukraine, and it will be a reminder to the rest of the world of the path to peace: serve, share, forgive, dialogue".
"Strawberry Field is honoured to be the custodian of the monument until it can make its final journey to Ukraine, fulfilling the wishes of the Global Peace Initiative which aims to reduce violence and conflict around the world," she added.
The Eurovision Song Contest will take place in Liverpool between 9 May and 13 May after it was decided it was not safe to stage it in Ukraine.
Source : BBC